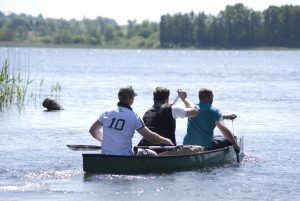 There are lots of things to do in and around our Camping ground, everything from swimming, bathing, sailing, surfing, fishing, boating or simply dive into the crystal clear water in the nearby lake. There are also numerous beaches to discover in the nearby "Ostsee" (baltic sea) which is only an hour's drive away.
For those of you who are nature lovers we recommend day trips to the nearby Lakes and expansive forests. You will experience one of the most beautiful and interesting landscapes that Mecklenburg has to offer. Along the way you will have the chance to see a variety of wildlife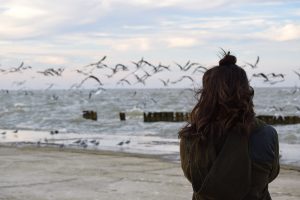 ranging from the Fish Otter or Lake Eagle to the Heron or the colorful Kingfisher bird. You can even find the markings and monuments of our early ancestors along the way. The trekking paths offer most importantly the peace and fresh air that is needed to relax and refresh that can only be found in nature.
In the early 2000s, in the district of Lohmen and Klein Upahl, the first Archeological educational trail in Mecklenburg-Vorpommern was founded. This contains things such as ancient cemeteries in Lohmer Stüde, the border stones between Klein Upahl and Gerdshagen,
the Lime Kilns near Gerdshagen, the
viewpoints and Megalithic graves at Klein Upahl, the resting place at Drögen Kraug and the Lenzer stone dance.